«Nut Cheese» Cheese with walnuts
Clever combination of intense cheese flavor with delicious astringency of walnuts awakens you for culinary experiments.
Impress your guests with your bold fantasy. For instance, take KOMO Nut Cheese, add fruit, honey… Voilà! The inimitable canapés are ready!
KOMO Nut Cheese will be a highlight on your cheese plate, ideally suited for coffee and red wine.

150 г
Prepack brick,
flow pack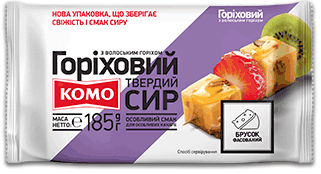 185 г
Prepack brick,
flow pack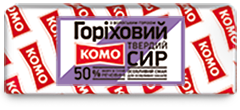 3,0–3,5 кг
Weight brick
nutritional value
per 100 g of cheese
(calorie content)
(365 kcal)
Recipes