«Traditional» Favorite cheese
Think back to the tastiest times of your childhood, because KOMO Traditional has the same familiar flavor you used to love!
The trusted cheese classic has always had a lot of devotees, and we are glad to fulfill their wishes. Prepared in accordance with the classic recipe, KOMO Traditional cheese has a flavor and body that you recognize from your childhood.
KOMO Traditional will surprise you in a balanced combination with vegetable rolls and spicy burritos. It is an irreplaceable ingredient of cream soups, side dishes and salty pastry.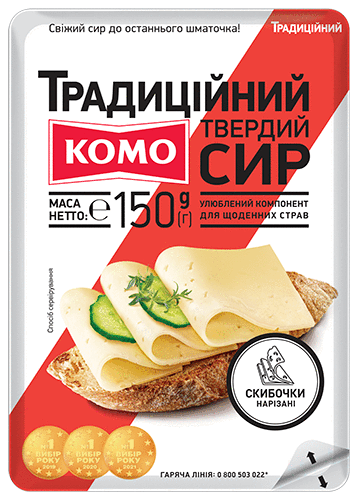 150 г
Sliced,
firm tray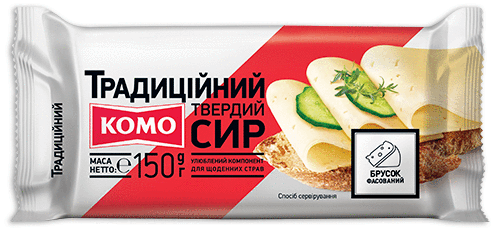 150 г
Prepack brick,
flow pack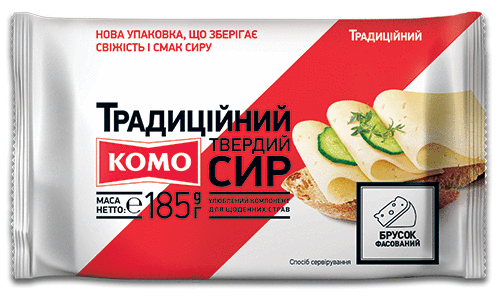 185 г
Prepack brick,
flow pack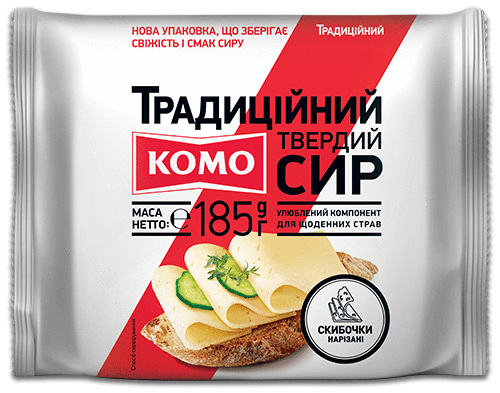 185 г
Sliced,
firm tray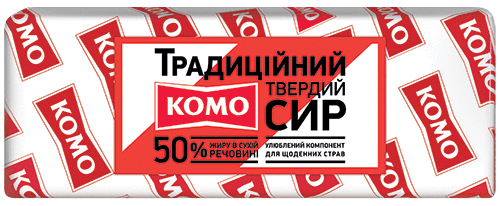 3,0–3,5 кг
Weight brick
nutritional value
per 100 g of cheese
(calorie content)
(349 kcal)