«Holland» Classic flavor cheese
Classic cheese-making originates from Holland. That is why Holland cheeses are considered to be a gold standard and have an army of devotees.
We prepare KOMO Holland cheese in accordance with the classic recipe to give you your favorite flavor of Holland cheese that reminds of childhood years.
Thick in body, yet very elastic, KOMO Holland is easily sliced and diced. It is the best suited for sandwiches, tastes fabulous in snacks, rolls and canapés. Besides, it wonderfully highlights the flavor of vegetable salads.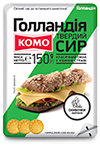 150 г
Sliced,
firm tray

150 г
Prepack brick,
flow pack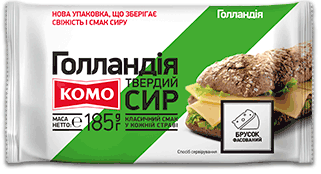 185 г
Prepack brick,
flow pack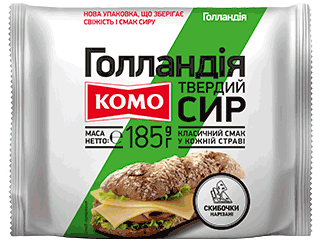 185 г
Sliced,
firm tray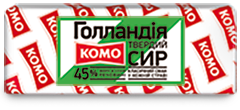 3,0–3,5 кг
Weight brick
nutritional value
per 100 g of cheese
(calorie content)
(344 kcal)