«Familia» Perfect cheese for baking
KOMO Familia is a traditional flavor cheese that perfectly suits the whole family. This cheese contains well-balanced proteins and fats, providing healthy nutrition to all the members of your family.
Use KOMO Familia either for traditional breakfast sandwiches or in your cooking experiments (pizza, muffins, cakes) and hot dishes (soups, dressings).
Baked dishes will look great and taste just fantastic!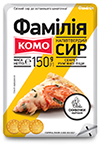 150 г
Sliced,
firm tray

150 г
Prepack brick,
flow pack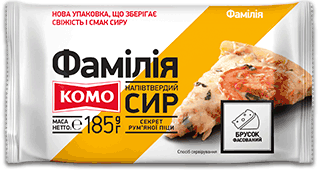 185 г
Prepack brick,
flow pack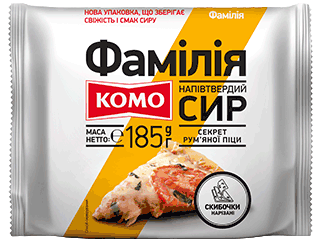 185 г
Sliced,
firm tray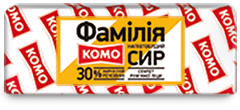 3,0–3,5 кг
Weight brick
nutritional value
per 100 g of cheese
(calorie content)
(210 kcal)